Jhnavi kapoor Birthday will be the first Birthday after sridevi's Death.
Jhanvi kapoor Birthday– After the death of Bollywood's first female superstar Sridevi, her whole family is still in shock. Meanwhile, today, on March 6, Jahnavi Kapoor's birthday is her eldest daughter. Jahnavi Kapoor today is 21 years old.
Sridevi used to celebrate his daughters' birthday every year with great fanfare. Even this year, Sridevi had started preparations for about a month ago. She wanted to give Jhanvi kapoor Birthday Surprise to Jahnavi. Not only this, when Sridevi was in Dubai, she was going to do a lot of shopping for Jahnavi Kapoor.
After shopping for Bonnie Kapoor's nephew Mohit Marwah's wedding, she had a shopping plan, so she was also staying in Dubai but her dream has not been fulfilled And before the daughter's birthday, she said goodbye to the world.
Though Kapoor familey did not want to do any celebration after the death of Sridevi, but Sridevi wanted that 21st birthday of Jahnavi Kapoor be celebrated with pomp and festivity. For this reason, her husband, Boney Kapoor, decided that a small birthday party should be kept on Jahnavi's birthday. A dinner will also be organized on the birthday where only the family members will be involved.
Let me tell you that Sridevi's death took place in Dubai's hotel. Jahnavi was shooting for his debut movie 'Dhadk' at that time. After Sridevi's death, the shooting was also stalled. His heart has broken so much that there is no desire to work. In fact, in this age, Jahnavi and happiness were in dire need of mother. By the way, after the death of Sridevi, Arjun Kapoor is taking full care of his cousins.
Sonam Kapoor shared while sharing a picture of Jahnavi, 'The world's most valiant girl has become a woman today. Happy birthday janu. ' Designer Manish Malhotra was very close to Sridevi. He has also given a birthday special to Jahnavi.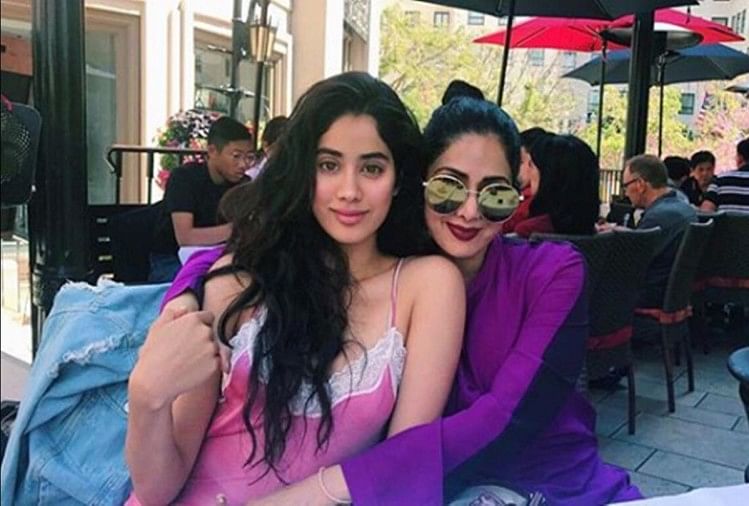 On this occasion, his cousin Sonam Kapoor has given birth to Jahnvi's Birthday. He wrote a post on his Instagram account.